Lateral Rotation Mattress | Repositioning - Low Air-Loss - Pulsation - Alternating Pressure - 36, 42, 48 inch width / 600 Pound Limit
WCM-ET36Q
Regular price
$5,295.00
Sale price
$4,900.00
Unit price
per
Sale
Sold out
Testimonials

"Great company to work with. They really do care and stand by their products."

"Simple and easy to order. Great deal on top quality mattress"

"I have had about 3 mattresses before that did not help This is the last one I will need. It is very effective."

"I appreciate the super fast shipping and easy set up video"

"Called and asked representative questions. They recommended the perfect product."

"We purchase all our mattresses from Wound Care Mattress and are very happy with the products and service."

"The auto sensing feature makes theis product second to none in terms of quality."

"Had a fantastic experience with this company and my mom has had better sleep and less sores than she has had in years."

"I do not normally write reviews but let just say the service and quality are worth commenting on. Glad I spend the extra money to get something of top quality."
Share
Lateral Rotation Mattress | Low Air Loss, Alternating Pressure | Pulsation Modes
Enhanced Lateral Rotation for Optimal Support
The Lateral Rotation Duet Mattress System takes patient comfort to new heights with its advanced pressure detection technology. During "Fowler Mode," the mattress automatically detects the pressure on the patient's buttocks and adjusts the pressure accordingly. This intelligent feature ensures that each patient receives optimal support tailored to their individual weight, height, and position. Say goodbye to discomfort and hello to a restful and soothing sleep experience.
Versatility of Repositioning Patients at Home and Medical Procedures 
Designed to assist patients and caregivers alike, this Lateral Rotation Mattress System seamlessly integrates with hospital bed frames, allowing easy adjustment for "Fowler Mode." This feature optimizes convenience and efficiency for medical professionals, enhancing their ability to deliver top-notch care.   
Pulsation mode stimulates blood flow to the skin while maintaining optimal pressure and envelopment.  The surface low air loss capability and fabric combine to help control the patient microclimate, and the fowler feature boosts air flow when the head is elevated.,
Moreover, the Duet Lateral Rotation Mattress System goes beyond traditional functionalities, offering multiple lateral rotations for alternative treatments. With lateral rotation therapy settings ranging from 3 to 95 minutes, this system provides patients and medical staff with versatile and holistic treatment options. Experience the power of personalized care and explore new avenues of healing.
Safety, Durability, and Easy Maintenance
When it comes to patient care, safety and hygiene are paramount. The Duet Lateral Rotating Mattress System addresses these concerns with its unmatched features. Equipped with a 2" convoluted foam base, this system ensures added support even during power failures, guaranteeing uninterrupted comfort for patients.
Cleaning and maintaining the mattress have never been easier. The nylon PU cell design not only promotes easy cleaning but also minimizes the proliferation of bacteria, further safeguarding patient well-being. With the ability to accommodate patient weights up to 600 lbs, the Duet Mattress System caters to a diverse range of needs.
Experience the state-of-the-art combination of low air loss, pulsation, 3-1 alternation, static, and rotation therapies all in one system. This comprehensive solution takes patient care to a whole new level, providing unparalleled comfort and support throughout their healing journey.
Lateral Rotation 40 Degrees, Low Air Loss, Pulsation, Alternating Pressure
Auto Set feature sets the optimal pressure based on the patient's height and weight
Air Mattress can accommodate patient weights up to 700 lbs
Patient Care Mode max Inflates mattress to assist medical staff for patient bedside treatment and help facilitate patient ingress/egress
TPU cell design provides easy cleaning and minimizing the proliferation of bacteria
Equip with 2" convoluted foam base provides additional support during power failure situation
Order this Lateral Rotation Matttress today.  Setting up and using this mattress is very easy.  This high end mattress is in-stock and available for shipping Monday to Friday. 
We also offer nationwide set up if needed.  How that works is the mattress is shipped directly to you, then one of our nationwide techs call you to set up the best day and time to come set it up.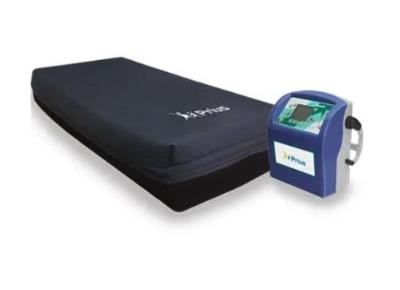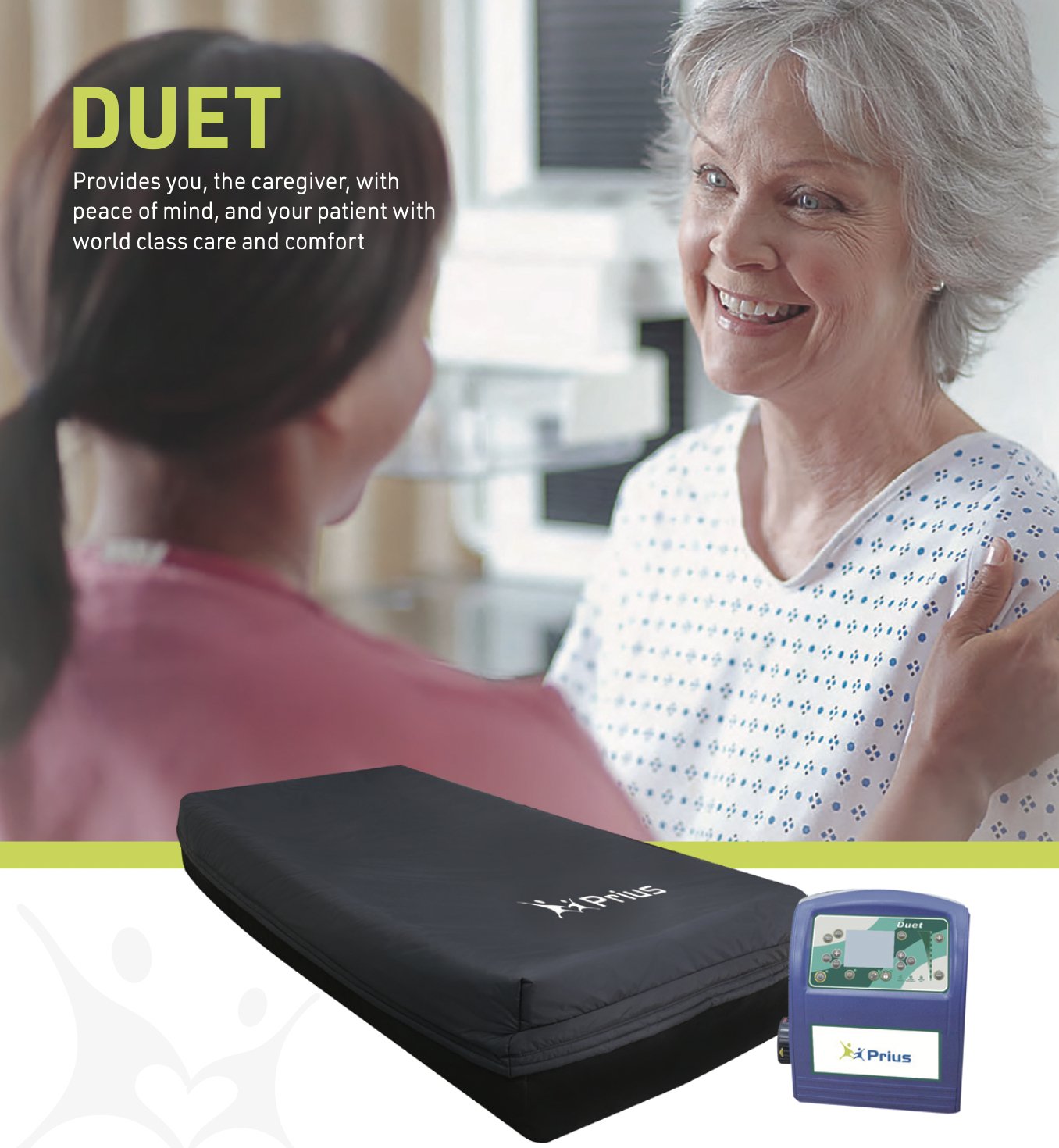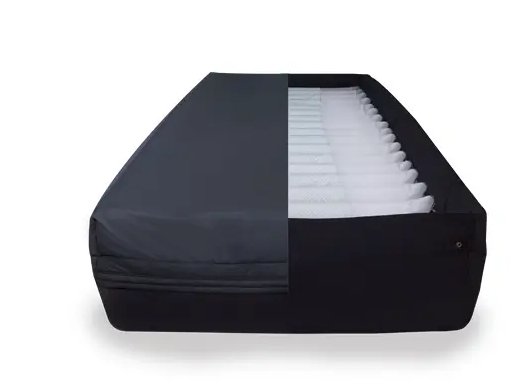 Leading USA Supplier
- Free fast shipping
- USA based support
- One stop mattress stop
Have questions?
Call us now at (888) 828-6017
Free Shipping

We offer free shipping on all products

Hassle-Free Exchanges

If you are not 100% satisfied with our products you are able to return or exchange them.

Support Included

We back up our products with a full warranty. The quality of our products are second to none.